Tweeterwood is a mission location. It features all five of the tweeters.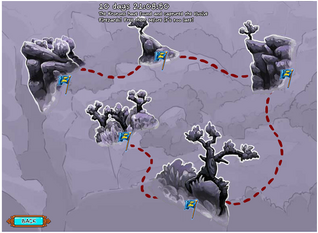 Gumpy's Retreat
Edit
Up and Down; Thorns and stuff; You go here now
Ponyhead Rock
Edit
It's a dry heat; Angry Beaks; Hard Luck Granite
Sourmilk Canyon
Edit
Why not go this way?; Unhappy Trails; Steps and Stones
Pebble heights
Edit
Try not to die here; Pebble Depths; Birds, Bones, and Bandages
Infirmary Gulch
Edit
Ad blocker interference detected!
Wikia is a free-to-use site that makes money from advertising. We have a modified experience for viewers using ad blockers

Wikia is not accessible if you've made further modifications. Remove the custom ad blocker rule(s) and the page will load as expected.